ABOUT FLOURED
Floured Cupcakes is a local cake company in Mesa, Arizona, and we are so excited to be part of your special day!
Whether it's a single cupcake or an intricate wedding cake, we use the highest quality ingredients in our cottage bakery. Our handcrafted desserts come in a variety of delicious flavors and sizes. We offer all the classic flavors such as chocolate and vanilla, as well as some interesting and unique combinations for the more adventurous palate! We want to help our customers celebrate their lives with fun and special desserts.
Floured not only creates amazing cakes, but also cupcakes, cake pops, cookies, and a variety of other treats, all custom-made for you! Check our all of our products here.
---
MEET THE BAKERS
CASSIE KALINSKI
Cassie is our head baker and in charge of recipe development and coming up with new and crazy desserts. She will defend to the death the most controversial Taco Cupcake! In addition to her love of cupcakes and desserts, she is obsessed with coffee, sparkly things, and puppies.
KRISTEN BENAVIDES
When not baking, Kristen takes care of the taxes, licenses, and paperwork for the business. She is married to a crazy Texan and raising the best Little Assistant and Deputy Assistant! She always has a book in her bag and a song stuck in her head.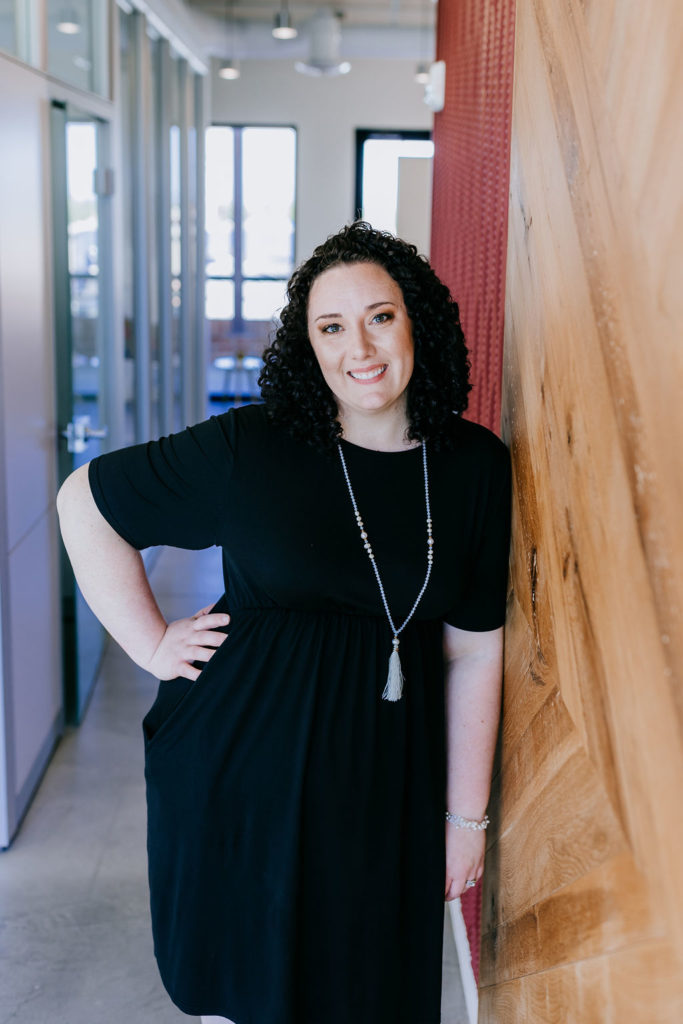 ---
BE THE DESSERT HERO
Place your order now and be the dessert hero for an upcoming corporate lunch, dinner party, or family birthday with delicious treats from your local cake company.
---
SEE WHAT YOUR LOCAL CAKE COMPANY IS UP TO!
---
CHECK OUT OUR REVIEWS
Richard Benavides
2022-12-24
The Rice Krispie Treats are amazing. Also, the best Cookies and Cream cupcake of my life!
The cake and cupcakes we ordered for our wedding were beautiful and tasty! The ladies were easy to work with, patient, and indulged my sarcasm and humor in being a novice cake orderer.
The ladies behind Floured Cupcakes are fantastic. They made our wedding cake for us and it was fantastic. They are so helpful and put together an awesome tasting experience for us so we knew exactly what we wanted for the cake. Thank you so much and would recommend them to anyone.
Terra Espinoza
2022-09-08
Communicative and timely. Cookies were beautiful and exactly what I wanted. Tasted great too!
I recently ordered mini cupcakes, cake pops & cookies for my daughter's birthday. All the treats were such a hit and extremely delicious! They had many option flavors to choose from which was great. They were extremely professional and helpful throughout the whole process. Can't wait for my next event and order with them again!
Perfect cake for our recent birthday celebration.
Floured Cupcakes was my go-to for my daughter's first birthday! The theme was "One Sweet Year" and they made a GORGEOUS layered funfetti drip cake, a variety of cupcakes, AND donut shaped cake pops. They were a huge hit at the party AND tasted great! The pickup was super easy and they provided me with amazing boxes to transport everything so nothing got crushed before the event. We will for sure be using them again with my daughter's second birthday.
Kristin and Cassie are the sweetest! I ordered a bday cake from them and they were super easy to work with! The cake was freaking AMAZING in looks and flavor! It was delicious and everything I could ever dream of for a bday cake! 10/10 would recommend!